The Most Trusted Eye Clinic – for the fourth time in a row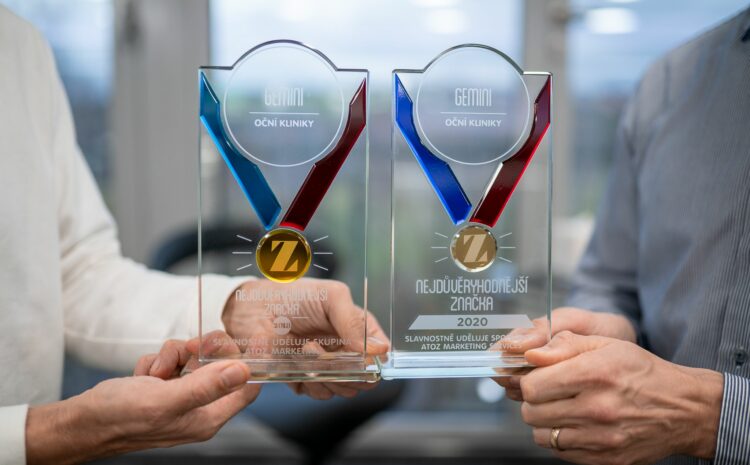 The Gemini Eye Clinic once again won as the Most Trusted Eye Clinic in the Czech Republic for 2021. Every year, independent research monitors and awards brands that Czech consumers trust the most. Gemini won this award for the fourth time in a row.
This year 4,000 consumers rated over 700 brands in 80 different categories. The Trusted Brands program as such was not affected by the pandemic and the social situation, on the contrary, it strengthened. Research made by this program shows that trust and market stability are now more important than ever. At the same time, the research confirmed interesting changes in shopping behavior, such as the fact that customers tend to plan their purchases more or that the number of those who are interested in a healthy lifestyle and nutrition is growing.
This year's announcement of the "Most Trusted Brands 2021" took place on November 11, 2021 as part of a gala evening at the Martinicky Palace in Prague.