KERANOVA – Partner of the Zlin Ophthalmology Festival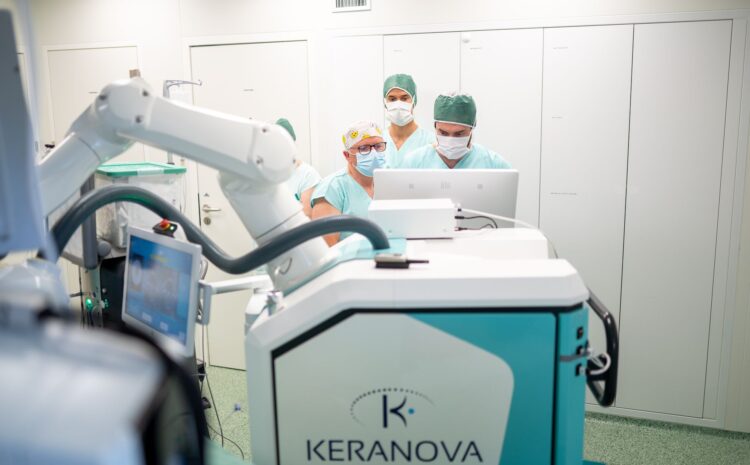 KERANOVA is a young, dynamic company that is developing new-generation ophthalmic surgical devices featuring unique technology; utilizing the emerging science of photonics to construct ultra-fast medical lasers.
Gemini Eye Clinic, led by chief eye surgeon Pavel Stodůlka, has long been involved with the French company KERANOVA in developing a unique robotic arm laser, which boasts high speed in each step of the operation, among other features. The first successful operations with this laser in the world were performed at the Gemini Eye Clinics in Zlín and Průhonice.
Currently, the company is working on further improvement of their revolutionary femtomatrix laser. Clinical trials have been completed, and the laser is in the process of certification approval, ready to be introduced into clinical practice.
The mission of KERANOVA is to enable surgeons and patients access to surgery of the future – precise, repeatable, safe, fast, and patient-friendly surgery. Their goal is to provide an increasingly automated surgery that continually reduces the risks associated with the procedure and increases the certainty of surgical outcomes, while providing equal opportunities to all patients.
Learn more about KERANOVA here.